Volume 19 Number 4 April 2017
---
A False Sense of Security
Acts 2:37-38
Steven Haguewood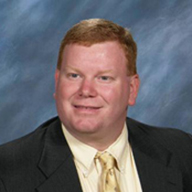 Imagine you are in a heated discussion between two groups of people. You have a side picked out that you believe to be right. You argue and fight vehemently because you are certain your point of view is correct. As you truly listen to "the other side" of the discussion, you suddenly realize you are actually wrong. What do you do? Those men in Acts 2 who had just demanded that Jesus die had just such a discussion. About 3,000 of them realized just how wrong they had been and asked the apostles, "Men and brethren, what shall we do?" Their humility allowed their hearts to admit that they were wrong. Their desire to be right with God prompted them to find the truth and to correct their actions. Previously, they had a false sense of security; they were right in their own minds until they realized that they were actually wrong.
Then, they heard the answer. "Repent and be baptized every one of you in the name of Jesus Christ for the forgiveness of your sins and you will receive the gift of the Holy Spirit." They knew what they needed to do to be right with God. They simply had to obey the command of the Lord handed down through the apostles. Those 3,000 were immersed on that day for the forgiveness of their sins in the name of the Lord. Their false sense of security was replaced with true forgiveness, and the Lord's church began that day. In verse 39, Peter said that this promise endures to all who are "far off." That would include us.
Some today have a false sense of security. They have been given instructions different from Peter's on the Day of Pentecost. They feel as certain as those Jews who insisted that Jesus be killed. There is no salvation outside the blood of Jesus Christ, and you have not contacted that blood outside of penitent baptism. Are you secure in your salvation? If so, make sure your security is founded in the blood that makes one secure.

---
Fruit of the Spirit
Matthew Johnson
We sing with our kids almost every day about the fruit of the Spirit. It's a song that is one of their favorites about the Scriptures, based on, "But the fruit of the Spirit is love, joy, peace, longsuffering, gentleness, goodness, faith, meekness, temperance: against such there is no law" (Galatians 5:22). There are times after we sing the song that I ask for examples of how they've demonstrated the fruit of the Spirit that day. They have to think a little about what it means to live and make decisions that conform to what they like to sing about. There are other times we talk about situations where they, or others they've seen that day, fell short. However, the point is that it's often easy to read about praising God, loving Jesus or being a follower of Christ, but we should closely examine and understand what that means in the context of what we do each day—or refrain from doing.
Praising God in song on Sunday morning may sound easy, but do we praise Him in our thanksgiving? "By him therefore let us offer the sacrifice of praise to God continually, that is, the fruit of our lips giving thanks to his name" (Hebrews 13:15). It's easy to be thankful when things go well, but do we have the mindset of Paul when Jesus told him that His strength was made perfect in weakness? Paul concluded, "Most gladly therefore will I rather glory in my infirmities, that the power of Christ may rest upon me. Therefore I take pleasure in infirmities, in reproaches, in necessities, in persecutions, in distresses for Christ's sake: for when I am weak, then am I strong" (2 Corinthians 12:9-10). This part is not so easy.
Loving Jesus seems even easier; how could one not love Jesus? Yet, then we see the reminder, "If a man say, I love God, and hateth his brother, he is a liar: for he that loveth not his brother whom he hath seen, how can he love God whom he hath not seen? And this commandment have we from him, That he who loveth God love his brother also" (1 John 4:20-21). Of course, we know on the Day of Judgment that we'll be judged as to how we've treated Christ by whether we showed our love to the "least of these my brethren…" (Matthew 25:40).
It's easy to talk about being a follower of Christ, but the full requirement reads, "…if any man will come after me, let him deny himself, and take up his cross daily, and follow me" (Luke 9:23b). What do we deny ourselves, or what daily cross do we bear to be a follower of Jesus? It takes thought (and forethought) to understand how to walk after the Spirit and not after the flesh (Galatians 5:16, 25). Paul said, "…the natural man receiveth not the things of the Spirit of God: for they are foolishness unto him: neither can he know them, because they are spiritually discerned" (1 Corinthians 2:14). Let's pray for spiritual discernment and strength to not only acknowledge what is good, but be doers of it.

Click Here for a FREE monthly reminder when each new issue
of Gospel Gazette Online has been published to the Internet.
Click Here to send the URL for this page to a friend
Click Here to send your comments about this page to Gospel Gazette Online