---
If There Is No Hell, Can There
Be a Place Called Heaven?
Raymond Elliott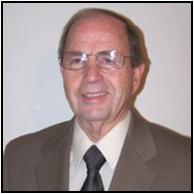 Now, think with me. If there is no Hell, then I cannot believe in the Bible because Hell is mentioned in the Holy Scriptures as being a real place. Further, if the Bible is not reliable, God did not create the heavens and the earth as claimed in Genesis One. Neither can I believe in God even though the Bible states that "All Scripture is given by inspiration of God…" (2 Timothy 3:16). Additionally, I cannot believe in the Holy Spirit regardless of what the apostle Peter wrote, "knowing this first, that no prophecy of Scripture is of any private interpretation, for prophecy never came by the will of man, but holy men of God spoke as they were moved by the Holy Spirit" (2 Peter 1:20-21). Paul wrote in 1 Corinthians 2:10-12 that what he had received and had spoken was from the "Holy Spirit."
Again, if there is not a place called Hell, how can I believe in the one who mentioned Hell more than any person in the Bible? Did you know that the word "hell" (Greek, Gehenna) is found 12 times in the New Testament? In the Book of James, we read that the "tongue is set on fire by hell" (3:6). Eleven times you will find the word "Hell" mentioned in the books of Matthew, Mark and Luke. You will find expressions like "hell fire" (Matthew 5:22), "eternal fire" (Matthew 18:8) and "son of hell" (Matthew 23:15). Do you know who used the word "Hell" in these expressions? It was Jesus Christ! If there is not a place called Hell, how can I believe in the person called Jesus Christ, because He often spoke of that terrible place?
If we do not believe in Jesus Christ when He spoke about Hell, how can we trust Him when He said, "I am the resurrection and the life. He who believes in Me, though he may die, he shall live. And whoever lives and believes in Me shall never die. Do you believe this" (John 11:25-26)? Or, can we believe the beautiful and precious promise He made in John 14:1-3? "Let not your heart be troubled; you believe in God believe also in Me. In My Father's house are many mansions, if it were not so, I would have told you. I go to prepare a place for you. And if I go and prepare a place for you, I will come again and receive you to Myself; that where I am, there you may be also." Then, there is that final and grand invitation extended to all who have believed in Him and have given their lives to Him. "Then the King will say to those on His right hand, 'Come, you blessed of My Father, inherit the kingdom prepared for you from the foundation of the world'" (Matthew 25:34).
My friends, can you not understand the fatal and final results of such illogical reasoning of rejecting the biblical truth that teaches there is a terrible place called Hell? Thanks be to God that He is, that the Holy Spirit inspired the writings of the Holy Scriptures and Jesus Christ died for our sins so we could be saved. By His grace, we have the precious promise of being with all the redeemed in Heaven when this life is over. God does not desire that anyone should die and go to the awful place called Hell (John 3:16; 1 Timothy 2:4; 2 Peter 3:9).

---
True Discipleship Involves Suffering
Brian R. Kenyon
Jesus said, "If anyone desires to come after Me, let him deny himself, and take up his cross, and follow Me. For whoever desires to save his life will lose it, but whoever loses his life for My sake will find it" (Matthew 16:24-25). Jesus emphasized two points.
First, true discipleship requires crucifying self (Matthew 16:24; 10:38-39; Galatians 2:20). To "deny himself" shows that each individual must cease serving his own will and totally give himself to God (Matthew 16:24; Romans 8:5-9; Colossians 3:1-14). "Take up his cross" (Matthew 16:24) does not refer to minor inconveniences, but to the consequences of dying to self (Matthew 10:16-22, 34-39)—taking on a death sentence with Christ!
Second, true discipleship requires giving one's entire being to Christ (Matthew 16:25). To save one's temporal life at all costs (accomplished by refusing to "take up one's cross") leads to the loss of eternal life, but to lose one's temporal life as a result of "taking up one's cross" results in eternal life. All true disciples of Christ must be "willing" to lay their lives down for Him (Revelation 2:10).

[Editor's Note: That suffering and true discipleship go together is apparent from 2 Timothy 3:12, which reads, "Yes, and all who desire to live godly in Christ Jesus will suffer persecution" (NKJV). Without seeking undue hostilities from the devil's world in which we live (John 15:19; Revelation 12:9), nevertheless, persecution of the children of God will arise in proportion to the degree of godliness and Christian militancy that they characteristically exhibit in their daily Christian living (1 Peter 3:14; 4:12-16). ~ Louis Rushmore, Editor]
Click Here for a FREE monthly reminder when each new issue
of Gospel Gazette Online has been published to the Internet.
Click Here to send the URL for this page to a friend
Click Here to send your comments about this page to Gospel Gazette Online