Volume 23 Number 3 March 2021

---
Are You Caring and Loving?
D.A. Adenugba
Christians should be caring and loving, but how many Christians are truly loving and caring? As you read this piece, examine yourself to discern if, in reality, you are caring and loving. Here are a few benefits of loving and caring. Deliverance from enemies and troubles belong to those who do not oppress the poor (Psalm 41:1).
To these kindhearted people belong preservation. "The Lord will preserve him and keep him alive, and he will be blessed on the earth; you will not deliver him to the will of his enemies" (Psalm 41:2). For being caring, they will be strengthened and healed. "The Lord will strengthen him on his bed of illness; you will sustain him on his sickbed" (Psalm 41:3).
In asking us to love our neighbours as ourselves, Christ requested us to be caring and loving. We are to care for the needy and love the poor. The apostle Paul penned, "Distributing to the needs of the saints, given to hospitality" (Romans 12:13).
Peter told all Christians to be caring also. "Finally, all of you be of one mind, having compassion for one another; love as brothers, be tender-hearted, be courteous" (1 Peter 3:8). Peter went further, writing, "Not returning evil for evil or reviling for reviling, but on the contrary blessing, knowing that you were called to this, that you may inherit a blessing" (1 Peter 3:9). Share the blessing of God with other people. Encourage others spiritually and physically, within and without of the church (Galatians 6:10).

---
Be a Christian First
Thomas Baxley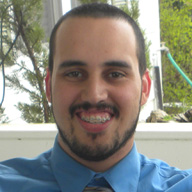 As Christians, we are to be godly examples to the world and to demonstrate that we are servants of Jesus. Everything we say and do should be guided by the principles Jesus taught and lead us to speak and to act according to His will. At home, in public or on social media, we must always be aware of the fact that we represent Jesus. Therefore, we should conduct ourselves in an appropriate manner. This also means that our priorities should be kingdom matters. There are far too many who busy themselves with the concerns of the world over the concerns of our Lord's kingdom. It is okay to worry about the government, but it is not okay to spend more time arguing about politics, and perhaps being ugly about it, than loving God and loving our neighbors. Christians, please, take time to do a self-evaluation from time to time to check and to make sure you are still walking the correct path (Matthew 7:13-14). Be concerned about government and other things, have hobbies, work hard and love your family, but be a Christian first.

Click Here for a FREE monthly reminder when each new issue
of Gospel Gazette Online has been published to the Internet.
Click Here to send the URL for this page to a friend
Click Here to send your comments about this page to Gospel Gazette Online