Jesus in His Glory
Gary C. Hampton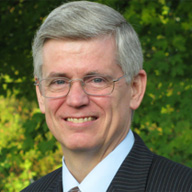 Peter, James and John have sometimes been described as Jesus' inner circle. That description arises from the number of times those three were with the Lord at very special times. For instance, Jesus took them up on a mountain to pray, which He often did at night. "As He prayed, the appearance of His face was altered, and His robe became white and glistening" (Luke 9: 29 NKJV). Jesus conversed with Moses and Elijah during the time He was transfigured. Moses was the one through whom God gave the Law to Israel. Elijah was one of the great prophets. They talked about Jesus' "decease" (Luke 9:31), literally his "departure" (NKJV margin).
Peter misunderstood the significance of the events on the mount, in part because he was very sleepy. "Then it happened, as they were parting from Him, that Peter said to Jesus, 'Master, it is good for us to be here; and let us make three tabernacles: one for You, one for Moses, and one for Elijah' — not knowing what he said" (Luke 9:32-33). The Father responded, "This is My beloved Son. Hear Him!" (Luke 9:35).
Both Peter and John referred to this event in their letters to early Christians. They knew Jesus was real. They were not hallucinating but actually heard the Father declare Jesus is His spokesman for the Christian age (1 John 1:1-4; 2 Peter 1:16-18). They knew but were instructed by the Lord to not tell the vision until after the resurrection (Matthew 17:9).
The message for us is simple. Jesus is now God's spokesman (Hebrews 1:1-4). May God help us accept the testimony of the witnesses and follow the glorious Son!

---
Follow the Truth
Robert Johnson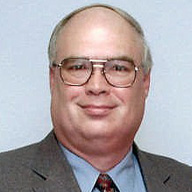 "Follow the science!" is a phrase we have heard many times the last few years. It often is touted by not only scientists but by politicians, political parties, celebrities and almost anyone with an opinion about anything. It would seem that saying the phrase exhibits the expectation for those to whom it is said to believe whatever follows, irrespective of who, where or what the advocate wants everyone to believe. Perhaps it would be a good starting point when this phrase is used to ask just what is meant by science.
While most would adhere to the concept that science is a particular area of scientific study (such as biology, physics or chemistry), the full definition of it would be most helpful. It comes from the Latin scientia and refers to the state of knowing, knowledge as distinguished from ignorance or misunderstanding. Recognizing this fundamental principle of science is critical. As Brian Keating, an astrophysicist at UC San Diego's Center for Astrophysics & Space Sciences, explains, "Science is not wisdom, not morality, not social policy but knowledge. What we do with that knowledge is where wisdom, morality and social policy enter the picture." Today, what many should be saying instead of "Follow the science," is "Follow my conclusions, beliefs and feelings.
Keating reminds us, in the past, Nobel Prize winning scientists believed in eugenics (the idea that the human race could be improved by selective breeding), which was supported by the National Academy of Sciences. Now, no reputable scientist would have anything to do with this idea. In other words, saying "science says" does not always mean whatever the person employing the phrase says or believes is right. It might be right, but it might instead be wrong. Genuine knowledge, not personal conjectures or biases, should be the goal.
This is critical, not only in science but in theology as well. How many people believe what they do because they "feel it in their heart"? While feelings are important, they must be based on truth – what we know to be true rather than being detached from it. "Then Jesus said to those Jews who believed Him, 'If you abide in My word, you are My disciples indeed. And you shall know the truth, and the truth shall make you free'" (John 8:31-32 NKJV). It is knowing the truth that matters, from which we can reach conclusions and respond appropriately. People can reach wrong conclusions, be misled by others or allow preconceived ideas to keep them from seeing the truth. If something does not conform to what Scripture teaches – God's truth – it will not help us reach the desired goal.
Second Peter 1:3 reminds us God's "divine power has granted to us everything pertaining to life and godliness, through the true knowledge of Him who called us by His own glory and excellence" (NASB). The apostle Peter later in his epistle wrote that we are to "grow in the grace and knowledge of our Lord and Savior Jesus Christ…" (2 Peter 3:18 NKJV). No matter what one is told to believe, the final arbiter is the Word of God and what it reveals to us. If something doesn't align with Scripture, it isn't truth. Even Satan misused Scripture to try and trap Jesus (Luke 4:9-11), but Jesus appealed to the truth of Scripture in response (Luke 4:12). Are we familiar enough with the Bible so that we can discern truth from error and the will of God from the desires of the flesh? The psalmist wrote, "The entirety of Your word is truth, and every one of Your righteous judgments endures forever" (Psalm 119:160). We must correctly interpret the truth of Scripture if it is to bless us and to lead us to eternal life.
"Follow the science" is a phrase that really can mean whatever the one saying it wants it to mean. Sometimes this is true for those who talk about spiritual things without knowing what Scripture actually teaches. Let us spend quality time in God's Word so that we know God's will, follow God's will and receive His promises for life today and eternally. Remember, Jesus prayed, "Sanctify them by Your truth. Your word is truth" (John 17:17).

Click Here for a FREE monthly reminder when each new issue
of Gospel Gazette Online has been published to the Internet.
Click Here to send the URL for this page to a friend
Click Here to send your comments about this page to Gospel Gazette Online