It's Not Irrational
David Myers
For many in the world, the belief and teaching about the Lord's resurrection is an irrational idea, hard to believe. If what the world believes about the Lord's resurrection and ours in the future were true, then life would lose all its meaning. If this life is all that there is, just a few years of living, consider what Paul stated in his letter to the brethren in Corinth. "If in this life only we have hope in Christ, we are of all men the most pitiable" (1 Corinthians 15:19 NKJV).
As we all know, springtime is resurrection time. Naturally, resurrection is not an irrational idea. We can see illustrations of resurrection all around us in nature. For example, two boys gathered cocoons they found in a swamp. The boys hung the dry, unattractive and motionless objects in a cool place for the winter. The following spring, they moved the cocoons to a place in the warm sun. Soon, there emerged from the tomb of one cocoon a gorgeous creature – a Luna moth. Its colors were indescribable as it stretched its wings. What they saw was amazing!
Why, then, should it be considered incredible that God's Son would be raised from the dead and that His faithful will also be raised? Paul said to king Agrippa, "Why should it be thought incredible by you that God raises the dead?" (Acts 26:8). If God could take some dust and breathe life into it to create a man (Genesis 2:7), why would anyone think it irrational for this same God to raise someone from the dead?
What's also amazing is that because Jesus rose from the grave, we can be confident that our bodies will be changed and fashioned to be like His glorious body. According to Paul in Philippians 3:20-21, yes, one day, we will be like Him! "For our citizenship is in heaven, from which we also eagerly wait for the Savior, the Lord Jesus Christ, who will transform our lowly body that it may be conformed to His glorious body, according to the working by which He is able even to subdue all things to Himself."

---
Just Preach
Thomas Baxley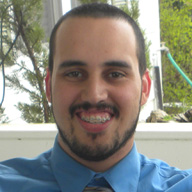 On occasion, I can be an overthinker. Sometimes an issue can come up, and I spend a great deal of time thinking about various ways to approach it. I try to play out in my mind several scenarios and attempt to evaluate the best course of action. This isn't always a bad thing, but sometimes, it can be. If we are not careful, we can waste a good deal of time worrying about simple things.
One place where I have overthought is in preaching. Preaching and teaching should take time and thought, but they also should be very organic and simple. Consider the preaching in the book of Acts. The preaching of the apostles was not rehearsed and recited, and neither was it complex or fancy. The speakers preached what they knew and related to their audiences that Jesus is King, that He has been raised from the dead and that He offers freedom from and forgiveness for sins.
Consider these points the next time you want to share the Gospel with someone, especially if you are an overthinker and get distracted or worry and wonder how it will be accepted. Jesus and the apostles preached to everyone but did not reach everyone. They just sowed, and that is all we can do. Plant, water and let God take care of the increase (1 Corinthians 3:6).
[Editor's Note: For many years, I spent too much time trying to decide what to preach, which left less time to make the actual preparation to preach. Finally, I realized that it mattered less what I preached from God's Word, in most instances, as long as I preached from God's Word. After all, we're called upon to preach the whole counsel of God (Acts 20:27), but not in the same sitting lest our auditors fall asleep and fall out a window (Acts 20:9). ~ Louis Rushmore, Editor]

Click Here for a FREE monthly reminder when each new issue
of Gospel Gazette Online has been published to the Internet.
Click Here to send the URL for this page to a friend
Click Here to send your comments about this page to Gospel Gazette Online