The Paralytic Carried by Four
Rodney Nulph, Associate Editor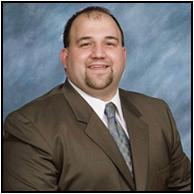 The Bible is a mirror in which we, as humans, often see ourselves. The inspired narratives in God's Word reveal the good and the bad of mankind, and they reveal the fact that we are all similar in many ways. In Mark 2:1-12, Matthew 9:2-8 and Luke 5:17-26, God gave the account of a paralyzed man who was brought to Jesus by four of the paralytic's friends. These friends could not get to Jesus due to the crowd, and so they climbed upon the roof and tore away at the structure so they could lower this helpless man to Jesus. Of course, the outcome was wonderful! The paralyzed man had both physical restoration as well as spiritual restoration by coming into the presence of Jesus. Amazingly, in this account, we see ourselves in one of these classes. Which class are we?
Firstly, there are the helpless. "…one sick of the palsy" (KJV), "a paralytic" (NKJV) (Mark 2:3). Palsy is an abbreviation for paralysis. This man was helpless, in that he could not walk and move about like his contemporaries. He was doomed with no hope in and of himself. That somewhat describes you and me. Spiritually, I am helpless! All of us are completely spiritually paralyzed due to our sins and transgressions (Romans 3:10; 23). We cannot atone for our own sins and are doomed to a painful and miserable life and death apart from Divine help.
Secondly, there is the healer. "…they came unto him…" (Mark 2:3). The "him" here is none other than Jesus. He is the only one able and willing to be the Healer. This Person cannot be exactly emulated. There is simply no one who could be the healer except for Jesus! Why Jesus? Because of His compassion, Jesus is filled with compassion and care for those who are doomed. Also because of His capability, simply stated, there was no one on this occasion (or any other occasion) capable of being the Healer. Jesus is the solitary Healer of mankind's spiritual palsy – sin (John 14:6).
Thirdly, there are the helpers. "…borne of four" (KJV), "carried by four" (NKJV) (Mark 2:3). What made these helpers so special? Their consideration made them helpers. They were not only concerned with themselves but thought of others and were considerate of their friend's needs. Their conviction made them helpers. Notice carefully, Jesus "saw their faith" (Mark 2:5). Did these four men believe that Jesus could heal the paralytic? Absolutely! Their determination made them great helpers. These four men "uncovered the roof" (Mark 2:4) so that their friend could get to Jesus. No measure of effort was a limit to what these helpers were willing to do! Their cooperation made them great helpers. These four men worked together for a common goal! It was not about them, in fact we know very little of who they were, from where they were or anything else about them. All we know is that they were four men filled with compassion, conviction and determination – cooperating together to bless another. What amazing helpers they were!
Fourthly, there are the hinderers. "And some of the scribes were sitting there and reasoning in their hearts, 'Why does this Man speak blasphemies like this? Who can forgive sins but God alone?'" (Mark 2:6-7 NKJV). There were two classes of hinderers here. There were the passive. These are the ones that unknowingly stood in the way and hindered the paralyzed man from getting to Jesus. Most likely unknowing that they were hindering, but they hindered, nonetheless. Then, there were the active hinderers. These are the cold critics, constantly looking for fault in everything. Can you imagine someone having the audacity and the hardened heart to only allow themselves to see this one small part of a much greater situation? If they knew only God could forgive sins, then they should have logically seen that Jesus was and is God. Yet, not only that, an amazing thing happened. A man who had to be carried to the house, lowered down through the roof and was unable to do much of anything for himself up to this point, was physically restored and walking among his contemporaries. Interesting and sad indeed it is that some can only see through skeptical, judgmental and condescending eyes.
Since the Bible is a mirror, each person finds himself in one of the above classes. There is no one that could ever be the Healer, except Jesus. However, we are all helpless and in need of Him. The next two classes should cause us to do some self-examination. If we are not the helpers, we need to be! We need to be considerate people with deep conviction and determination, cooperating together for the greater good of God's work. What about the hinderers? Could it be that some of us are just that? Oh, we may not be active hinderers. We are just simply standing in the way, keeping others from seeing Jesus. Then again, some of us may be active hinderers, always seeing the negative, always scorning others and actively standing in the way of peace, joy, love and unity.
Dear friends, God needs more helpers like those in this inspired narrative. There are so many people who are spiritually helpless, and how will they ever come to the Healer unless we bring them? We each need to carefully examine our hearts and motives. Are we hindering good works? If so, we must repent and be the kind of helpers God desires. Which class describes you?

---
Restoring the Lost
Eddie Cooper
I've been preaching nearly 60 years, and there is something that really concerns me. It is that those who were once faithful preachers, elders, deacons and other members have left the church for various reasons.
When meeting with them, they respond, "I know what I should do." I've often said, "If you know what to do, why not do it?" Then, silence. We are aware they know what to do because many were members for years, and many individuals were brought up in the church. What happened along the way? Who is responsible for their condition now? They are, of course. The blame game will not work, but we that are faithful still have a responsibility to them based on Galatians 6:1. "Brethren, if a man is overtaken in any trespass, you who are spiritual restore such a one in the spirit of gentleness, considering yourself lest you also be tempted" (NKJV).
Regardless of discouragements, disappointments, hardships or lack of love from brethren, don't take it out on God. He is not to blame.
Remember, there are many who have in the past and now care about your soul. Think of your parents who loved you, supported you and gave guidance throughout your life. If you remain unfaithful, you will neither see them again nor see all the redeemed of the ages.
Don't turn your back on the One Who saved you by sending His Son to die for you. Jesus said, "If you love Me, keep My commandments" (John 14:15).

Click Here for a FREE monthly reminder when each new issue
of Gospel Gazette Online has been published to the Internet.
Click Here to send the URL for this page to a friend
Click Here to send your comments about this page to Gospel Gazette Online