Completing the Conquest
Gary C. Hampton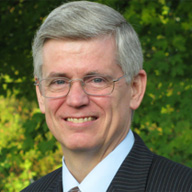 Joshua assumed the mantel of leadership for the express purpose of leading God's people in the conquest of the Promised Land. He led Israel across the Jordan River and through a dizzying series of victories (because God was with them) over people far more powerful .
"Now Joshua was old, advanced in years. And the Lord said to him: 'You are old, advanced in years, and there remains very much land yet to be possessed'" (Joshua 13:1 NKJV). God was saying the work He had given Joshua and the Israelites was not finished.
The Lord's message to us could well be the same. He gave His followers a spiritual commission of worldwide conquest. "Then He said to them, 'Thus it is written, and thus it was necessary for the Christ to suffer and to rise from the dead the third day, and that repentance and remission of sins should be preached in His name to all nations, beginning at Jerusalem'" (Luke 24:46-47). Paul understood the need to keep preaching the Word, as is seen in his instructions to Timothy (2 Timothy 2:2).
God wanted Joshua and the people to recognize He was still on their side. He listed the land and people yet to be conquered and promised, "…them I will drive out from before the children of Israel…" (Joshua 13:6). The population of the world is now above 7.6 billion, while known members of the Lord's church would only be a few million. Thankfully Jesus promised to always be with us as we carry out our mission (Matthew 28:18-20). We can have the strength to press on to the goal with the strength Christ gives us (Philippians 4:13).
Every tribe was promised an inheritance if each was involved in carrying out fully the Lord's instructions (Joshua 12:6-7). Each member of the church, Christ's kingdom today, similarly has a role to play. "But now God has set the members, each one of them, in the body just as He pleased" (1 Corinthians 12:18; Romans 12:4-5). May God help us to press on to complete the conquest, knowing a heavenly inheritance awaits.

---
Taking It with You
Ed Benesh
So I became great and excelled more than all who were before me in Jerusalem. Also my wisdom remained with me. Whatever my eyes desired I did not keep from them. I did not withhold my heart from any pleasure, For my heart rejoiced in all my labor; And this was my reward from all my labor. Then I looked on all the works that my hands had done And on the labor in which I had toiled; And indeed all was vanity and grasping for the wind. There was no profit under the sun. (Ecclesiastes 2:9-11 NKJV)
We have gotten better at death! Maybe it is just my opinion, but today we handle the reality of a loved one passing in a more sophisticated, mature and intellectual way. If you look back on history, you will find death attended by many odd practices that amount to little more than superstition, faulty religious beliefs or misconceived science.
For instance, have you ever wondered why we can dig in the earth at the sites of ancient burial grounds and find many valuable, ancient artifacts, including vast treasure troves of kings? On some level, those ancients believed that one could take these items with them. Yet, here they are now resting in some museum behind a wall of glass, the owner deceased and gone for thousands of years. Guess they got that one wrong. Perhaps this is why cremation in our day has become so popular, whether you believe in such a practice or not. Maybe folks are finally getting it – you can't take it with you. You came here from the dust, naked and without possessions. To that state, you will return.
It should be said, however, that it seems we may be turning back to the treasure trove tomb mentality. Have you heard about some of the custom caskets out there? If your loved one was a die-hard sports fan, then he can get his casket (for a much higher price) emblazoned with his team's insignia and logos. Maybe your family member loved motorcycles. Never fear. You can get one complete with foot pegs for carrying handles, pictures of bikes and even some cool, custom chrome to match. One has to wonder what folks will think a few thousand years from now (if God lets us go on that long) when people find these things.
There is, however, a treasure you can lay up in eternity. Christ spoke of it when he said, "Again, the kingdom of heaven is like treasure hidden in a field, which a man found and hid; and for joy over it he goes and sells all that he has and buys that field" (Matthew 13:44 NKJV). It is a one-verse parable that is designed to teach what man has taken many years to figure out. You can't take it with you, but you can use what you have to purchase what will last. Oh! We cannot purchase salvation. It is God's gift. Yet, that does not negate the fact that we must give our all to gain it.
Ask yourself, "Where is my treasure?" As Christ said, once you find that place, then you will know where your heart's devotion is. Is it in this world only, or are you willing to let it go for eternal glory?

Click Here for a FREE monthly reminder when each new issue
of Gospel Gazette Online has been published to the Internet.
Click Here to send the URL for this page to a friend
Click Here to send your comments about this page to Gospel Gazette Online