Volume 24 Number 12 December 2022

---
Do I Have It in Me?
Robert Johnson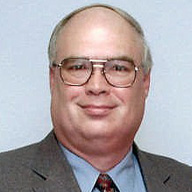 What is going on in our world? Päivi Räsänen, a former Finnish interior minister, is on trial in Finland for quoting Bible verses that state those who practice homosexuality are sinning. A BBC report stated, "The court will have to decide whether citing the Bible can be considered a crime in some cases in Finland." Räsänen has said, "I hope that today it can become clear that I have no wish to offend any group of people, but this is a question of saving people for eternal life." Some have termed her trial a modern-day inquisition. In Canada, a bill is under consideration that would make it a criminal offense for parents to help their children accept their biological gender. Under this legislation, parents could spend up to five years in jail if they do not affirm their child's gender transition. In the United States, the equality act would disallow any appeal to religious beliefs by American churches and ministries who wish to follow biblical sexuality standards in employment and other practices (https://www.denisonforum.org/columns/daily-article ).
Faith in God has always been under attack by Satan, as well as by those captivated in the depths of sin. In this current assault on biblical values, this generation is being challenged like never before. When the truth of Scripture is denied and replaced by one's own feelings, sin is the only system left by which to live. What does it bring to life? Paul reminds us we are either slaves of sin or of righteousness (Romans 6:16). Sin just creates more sin, going from bad to worse and beyond (Romans 6:19), with all the consequences that accompany it. Submission to God, however, enables sanctification, which leads to eternal life (Romans 6:22). As the devil is the author of evil, and is actively engaged to destroy everyone (1 Peter 5:8), we should not be surprised our world is bent on destruction.
So, what do we do? How do we live in such an environment as this? One thing we can do is pray to God, who is still over all His creation. We can pray for those in a position of power (1 Timothy 2:1-2) that they could see what the consequences of sin are. We should pray for strength to continue living a Christian life (2 Timothy 1:8), to allow others to see the power of the Gospel at work in our lives (Romans 1:16) and the beauty of life in Christ compared to the despair of sin (2 Corinthians 4:16-18). We should live courageously since the ultimate victory is in Christ for those who faithfully live for Him (Romans 8:31-32; 1 Corinthians 15:57; 2 Corinthians 2:14). We must not be overcome by evil but overcome it with good (Romans 12:21), taking an unwavering stand in Christ and the life we are called to live in Him. "Here is a call for the endurance of the saints, those who keep the commandments of God and their faith in Jesus" (Revelation 14:12 ESV).
We must not hide in the shadows and allow sin to dominate, because it will dominate without the influence of what is holy. We must have the kind of faith that stands firm in the truth, living it throughout our lives, no matter what the world does. It's the only path that leads to eternal life. "And they overcame him by the blood of the Lamb and by the word of their testimony, and they did not love their lives to the death" (Revelation 12:11 NKJV). We all will face death, as it is the consequence of sin (Romans 6:23) and the appointment that awaits us all until the Lord returns (Hebrews 9:27).
The world is dominated by sin, not because of it being a more powerful force than the will of God, but due to apathy. We sing "Soldiers of Christ arise and put your armor on," but have we, or will we? In our corner of the world, do we stand for truth? It can still make a difference if we are willing to do so (Ephesians 6:12-13). "But even if you should suffer for righteousness' sake, you are blessed. And do not be afraid of their threats, nor be troubled. But sanctify the Lord God in your hearts, and always be ready to give a defense to everyone who asks you a reason for the hope that is in you, with meekness and fear" (1 Peter 3:14-15).

---
Be Like Peter
Thomas Baxley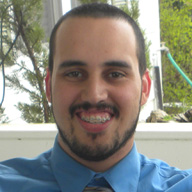 What comes to mind when you think about Peter? Do you associate him with his lows or his highs? Jesus did have to pull him out of the water, but never forget that Peter actually had the faith and the courage to step out of the boat in the first place (Matthew 14:28-29)! Peter did deny Jesus three times, but he was able to bounce back, and he is the one recorded doing the majority of the preaching in the first few chapters of Acts, including preaching to the very crowd that crucified Jesus (Acts 2)! I want to be more like Peter. There are things I want to accomplish and steps I need to take that are outside of my comfort zone; I want to have his faith, boldness and courage. I know that things will not always go as planned, and there will be times I fall on my face. I also want his ability to bounce back after failures and defeats. I want to meet life head on and succeed. I want to be a little more like Peter.

Click Here for a FREE monthly reminder when each new issue
of Gospel Gazette Online has been published to the Internet.
Click Here to send the URL for this page to a friend
Click Here to send your comments about this page to Gospel Gazette Online